Who is online?
In total there are
12
users online :: 1 Registered, 0 Hidden and 11 Guests :: 1 Bot
Admin
Most users ever online was
111
on Thu 12 Dec 2013, 2:28 am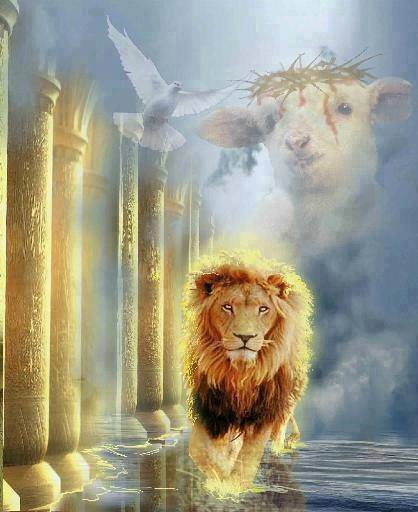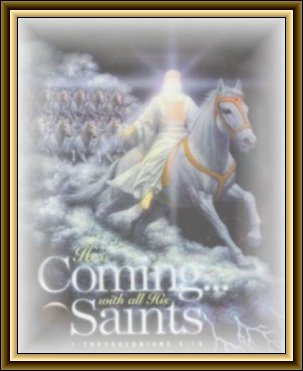 The Second Coming
Where is the promise of His coming? For ever since the fathers fell asleep,
all continues just as it was from the beginning of creation. (2 Peter 3:4,
NASB)
The New Testament teaches that the same Christ who came in weakness as an
infant will return in power and great glory. His first coming was secretive.
But the second time, every eye will see Him (Revelation 1:7, NASB).
But nearly two thousand years have passed, and still, no Second Coming. And
since our Savior Himself said that no one can know when it will occur, it
could
be another ten thousand years before the prophecy is finally fulfilled.
So why do we continue to teach, write, sing, and make movies about it? To
many, the idea of Christ coming in the clouds, in full view of every living
human
being, seems hard to believe and remote from practical daily life. Why
should we risk embarrassing ourselves and alienating our listeners by
emphasizing
such an incredible idea, one that even believers admit might not happen for
generations, centuries, or even millennia?
Consider this:
1. Jesus taught His return as centrally important. He spoke about it
clearly, emphatically, and at length. Realize that He knew life both in
heaven and
on earth. He had seen both time and eternity. If He considered His return
important, it's important!
2. The New Testament writers unanimously teach it. The Spirit of Christ
spoke about His return through each and every one of them. They considered
it essential
to believe that Christ will come to finish all that He has started and to
consummate our salvation. For all the New Testament writers, the truth of
Christ's
return fueled faith, hope, perseverance, and holy living.
3. The stakes are high. When Christ returns, He will judge every individual.
Depending on our relationship with Him, we will go to eternal life or
eternal
death, to joyful union with Him or complete and final separation from Him
(Matthew 25:31-46).
4. When He comes, we must be ready. Since no one can know when He will
return (Matthew 24:36), His return will seem sudden and unexpected (Matthew
24:37-44).
He will come as a thief in the night (1 Thessalonians 5:2). The only sure
way to be prepared is to stay prepared (Luke 12:35-48).
5. Christ's first coming had been foretold for centuries, and He did come,
at God's right time. His second coming, long foretold, is just as certain.
It
will occur when the time is right. The reality of Christmas proclaims the
reality of His return.
6. Peter reminds us that with our eternal God,one day is like a thousand
years, and a thousand years like one day (2 Peter 3:8, NASB). His sense of
time is far different than ours. But be assured that He is not lax about His
promises but is patient toward you, not wishing for any to perish but for
all to come to repentance(2 Peter 3:8-9). God's delays are His patient
love.
Consider the beautiful things Christ has done in you already, and eagerly
anticipate His completing each one. Look forward to that wonderful day. Wait
patiently for it, knowing that it will happen in the fullness of time. Keep
first things first. Stay focused on Him. Stay faithful.
In a world completely obsessed with the shallow and temporary, it is vital
that the people of Jesus Christ continue to proclaim the ultimate things:
Jesus
return, the judgment, and the world to come. Whether He returns today or in
a thousand years is not the point. The certainty of His return shapes the
entire
reality in which we live." />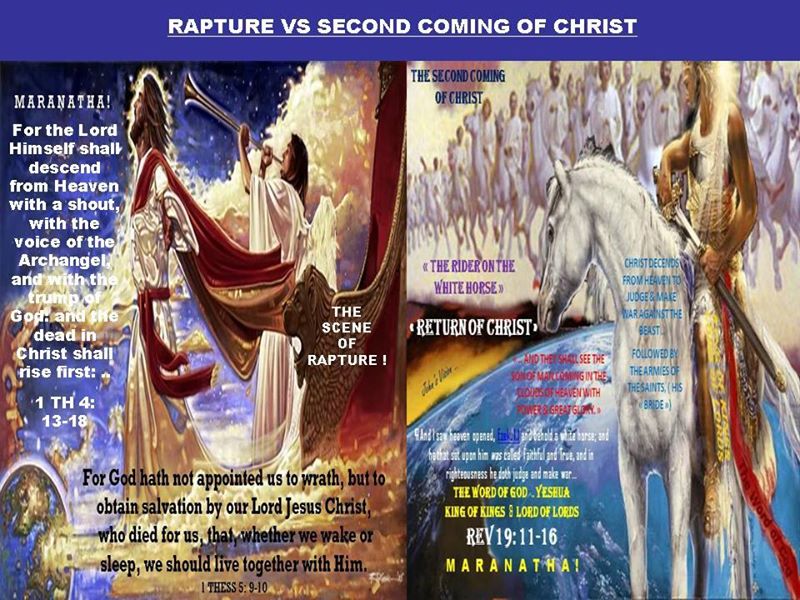 Joshua Aaron - He's Coming Again (Official Music Video) Jerusalem
https://www.youtube.com/watch?v=pX9bllb9kJ0
One of the comments over at You tube
V. A.
Comment
1 year ago (edited)
I'm sitting here, in the south of Germany, and my tears won't stop while listening to this song. It touched me so hard. This video remembered me of Matthew 19, 14: "Let the little children come to me, and do not hinder them, for the kingdom of heaven belongs to such as these". Praised be the Lord, for He's coming!!!!?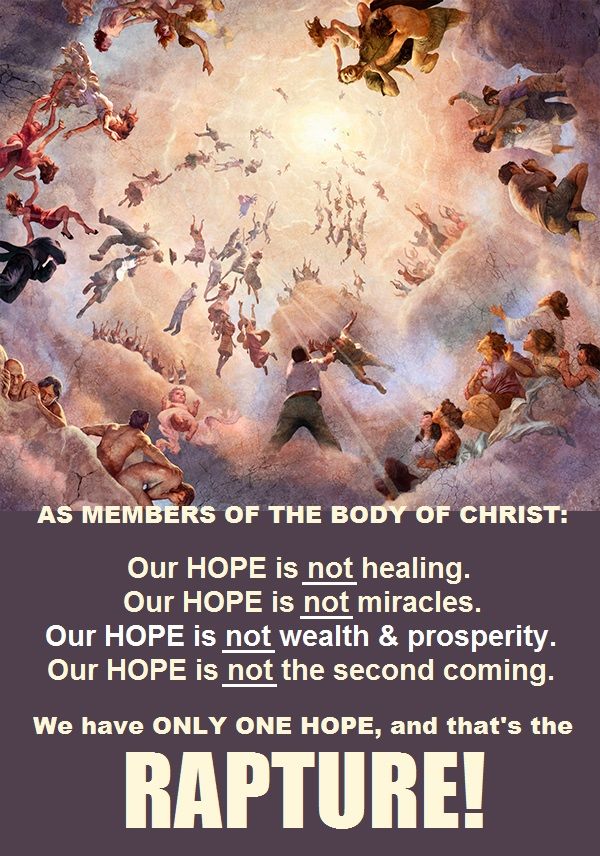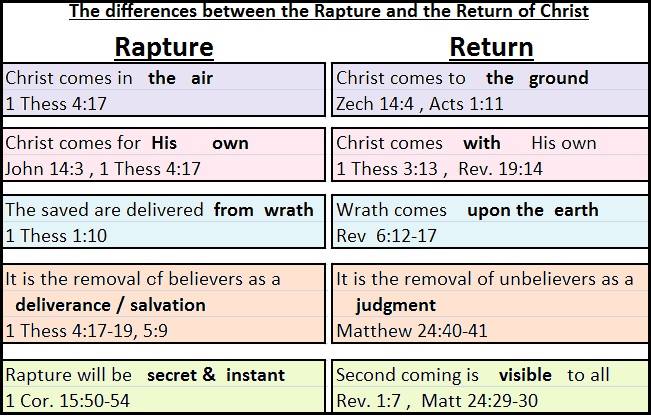 The Rapture is a Big Deal! - Pastor Tom Bruscha - 
https://www.youtube.com/watch?v=Lp3HAXOvhPA&feature=share
*** The written report BELOW is based on this video-sermon. It is NOT a transcription, but more of a paraphrased version of the video. ***
===========================
OUR HOPE CONCERNING DEAD LOVED ONES WHO ARE IN CHRIST (1Th 4:13-18 KJV)
Apostle Paul writes to us who are saved ...
1Th 4:13 KJV: "But I WOULD NOT HAVE YOU TO BE IGNORANT, brethren, concerning them which are asleep [ i.e. dead ], that ye sorrow not, even as others which have no hope."
In the verses above, Paul is speaking about those loved ones IN CHRIST who have already died. For a saved person to die BEFORE the rapture, is to be present with the Lord.
Paul says ...
2Co 5:8 KJV: "We are confident, I say, and willing rather TO BE ABSENT FROM THE BODY, AND TO BE PRESENT WITH THE LORD."
What Paul is assuring them of is that the dead in Christ are not going to miss out on any blessed event that God has for the Body of Christ. Because there's only ONE HOPE for all the members of the Body of Christ, dead or alive, and its going to be THE RAPTURE. Paul says don't sorrow for the dead in Christ like those that sorrow who have no hope ( the unsaved ), because we HAVE a blessed HOPE, the coming rapture!
Paul explains further ...
1Th 4:14 KJV: "For if we believe that Jesus died and rose again, even so them also which sleep [ i.e. are dead ] in Jesus WILL GOD BRING WITH HIM."
'God bring with him'??? Paul is telling us that God will bring those saved dead loved ones with Him AT THE RAPTURE. Jesus Christ is coming back from heaven and a person who sleeps in Christ is absent from their body, and present with the Lord. There's going to be a resurrection of their body AT THE RAPTURE. You see, the dead in Christ are in the third heaven with the Lord, so God is going to bring them back at the rapture to be reunited with their glorified body at the resurrection.
Paul is basically saying they'll be back, so don't sorrow for them; you'll see them again, provided that ...
1Th 4:14a KJV: "For IF WE BELIEVE that Jesus died and rose again,"
Now, hopefully, you understand that salvation is not just about believing those TWO historical events about Jesus Christ---that He died and rose again. To obtain salvation its required that you also know and believe that He DIED FOR OUR SINS, paying the penalty for all our sins. That sin-payment part of what we are to believe for eternal life is IMPLIED in the above verse, and can be confirmed by many passages in Paul's epistles, and summarized in 1Cor 15:1-4. Paul is basically saying that you will see your dead loved ones in Christ, provided you too are saved by believing Paul's gospel (1Cor 15:1-4). Because only the saved, those in Christ, will be raptured.
Paul continues,
1Th 4:15a KJV: "For this we say unto you by the word of the Lord,"
When Paul says, "by the word of the Lord," he's referring to the revelation given to him by Jesus Christ from heaven. The Son of God revealed a body of truth---the doctrine, sound doctrine---to the apostle Paul to give to us, and part of that body of truth includes this information about the rapture and those in Christ who are absent from their body and present with the Lord.
Continuing on, Paul says ...
1Th 4:15-16 KJV: "For this we say unto you by the word of the Lord, that WE WHICH ARE ALIVE AND REMAIN unto the coming of the Lord shall not prevent them which are asleep [ i.e. dead ]. [16] For the Lord himself shall descend from heaven with a shout, with the voice of the archangel, and with the trump of God: and THE DEAD IN CHRIST SHALL RISE FIRST:"
So, "we which are alive and remain" at the coming rapture will NOT go before those who are dead in Christ. Instead, what's going to happen is the dead in Christ will rise FIRST and receive their glorified body, THEN those who are alive will be changed. At the rapture, those dead in Christ are going to be brought back from heaven, with Jesus, and their spirit and soul will be reunited with their resurrected glorious body. AFTER the dead in Christ are risen, THEN those who are alive in Christ will receive their glorious body also.
How fast will all this happen? Paul tells us in 1Cor 15 ...
1Co 15:52-54 KJV: "IN A MOMENT, IN THE TWINKLING OF AN EYE, at the last trump: for the trumpet shall sound, and THE DEAD SHALL BE RAISED INCORRUPTIBLE, and we shall be changed. [53] For this corruptible [ i.e. body of sin ] must put on incorruption [ i.e. sinless glorious body ], and this mortal [ i.e. flesh & blood ] must put on immortality [ i.e. a heavenly body ]. [54] So when this corruptible shall have put on incorruption, and this mortal shall have put on immortality, THEN shall be brought to pass the saying that is written, Death is swallowed up in VICTORY."
There truly is VICTORY in Christ Jesus, and all of us in Christ will SEE death swallowed up in victory on that blessed day, the day of RAPTURE!
Now, understand that everything that is said in these passages written by Paul is UNIQUE to the Body of Christ. The resurrection of the Old Testament saints, which will occur AFTER the rapture and AFTER the seven-year tribulation, is DIFFERENT than what we are reading about here in Paul's epistles. Some time AFTER the rapture, Jesus Christ comes back to set up His Kingdom ON EARTH, and He gathers all those ALIVE back into the Kingdom, ON EARTH, and they receive their glorified bodies. THEN its 35 days later that the Old Testament saints are resurrected and each Old Testament saint receives their glorious body. That's DIFFERENT than what we the Body of Christ will experience.
Now, let's return to the subject of the RAPTURE. Paul writes ...
1Th 4:16 KJV: "For THE LORD HIMSELF SHALL DESCEND FROM HEAVEN WITH A SHOUT, WITH THE VOICE OF THE ARCHANGEL, and WITH THE TRUMP OF GOD: and the dead in Christ shall rise first:"
Jesus Christ is going to come back with a SHOUT, there's going to be a blessing for us, and we will have His protection and His blessing. Its ultimately going to be our SALVATION. At the rapture, Jesus is NOT going to raise everyone from the grave. He's coming back only for us, the Body of Christ, and He's coming back with a SHOUT.
There are THREE things that are going to take place as Jesus Christ comes back to rapture us to heaven:
1) From heaven, Jesus comes back with a SHOUT,
2) with the VOICE OF THE ARCHANGEL ( to ensure our safe passage through enemy territory; protection against the prince of the air ),
3) with the TRUMP OF GOD ( the calling of the assembly for the journey to the judgment seat of Christ )
Keep in mind that when we're raptured, Satan and the fallen angels won't yet be cast out of the high places---that event will happen later on. At the rapture the archangel will be there ready to battle the enemy so we the Body of Christ can make a safe journey through the second heaven (what we call space) to the judgement seat of Christ, where our works will be judged.
TO RECAP:
There's the SHOUT from Jesus, then the voice of the ARCHANGEL, and then the TRUMP OF GOD calls the assembly (the Body of Christ) for the journey.
[ Now, the Bible speaks of another TRUMP that's going to take place in the later part of the TRIBULATION, but that is the trump of AN ANGEL back there in the book of Revelation. At the rapture its the trump OF GOD. There's a difference. Plus, that's not the last trumpet, because when Jesus returns at the second coming and gathers Israel together, they're going to blow another trumpet. So, these are different trumps that occur at different times for different purposes. See the video below for further details. ]
Take notice, that sometime AFTER the rapture, when Satan and his followers ARE finally cast out of the heavenly places, God will already have us, the members of the Body of Christ, READY to replace them. At that time, we will have our glorious bodies and have already gone through the judgment seat of Christ, and we will know our place and postion in heaven.
Lets continue reading beginning with verse 16 again ...
1Th 4:16-17 KJV: "For the Lord himself shall descend from heaven with a shout, with the voice of the archangel, and with the trump of God: and the dead in Christ shall rise first:" [17] Then we which are alive and remain shall be CAUGHT UP [ i.e. raptured ] TOGETHER with them in the clouds, TO MEET THE LORD IN THE AIR: and so shall we ever be with the Lord."
So, not only will we be reunited with loved ones, in that moment, but we will also be meeting our Lord and Saviour Jesus Christ! And, then we will all be escorted to the judgment seat of Christ, and "so shall we ever be with the Lord."
How exciting and joyous the day of rapture will be for the Body of Christ!
Finally, Paul advises us ...
1Th 4:18 KJV: "Wherefore comfort one another with these words."
==========================
NOTE:
To learn the scriptural references and more details regarding the things mentioned in this study, watch the following video-sermon below, if you haven't already. Its well worth your time if you need more clarity about the Bible's timeline regarding the rapture and the tribulation. Pastor Tom Bruscha goes into details about the tribulation on earth, and the differences between the age of grace and the coming Kingdom.
The Rapture is a Big Deal! - Pastor Tom Bruscha -
https://www.youtube.com/watch?v=Lp3HAXOvhPA&feature=share
*** This written report is based on this video-sermon. It is NOT a transcription, but more of a paraphrased version of the video. ***
===========================
SHARE COPY PASTE EDIFY
https://www.youtube.com/watch?v=Lp3HAXOvhPA&feature=share
Rapture

---
Permissions in this forum:
You
cannot
reply to topics in this forum